SKID HOUSES
Get out there sooner, stay out longer.
Fish longer, season after season, with our premium built-to-last skid houses.
the original woodless skid house!
Insanely strong aluminum/laminate construction.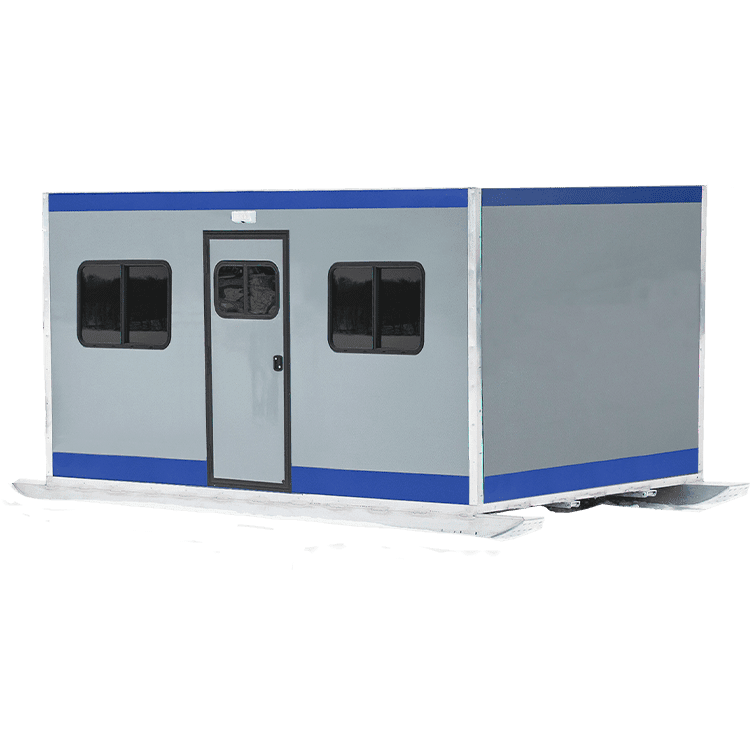 With options for a couch, a dinette for lunch or playing cards, or a perimeter hole layout, the Slammer has room for the whole family!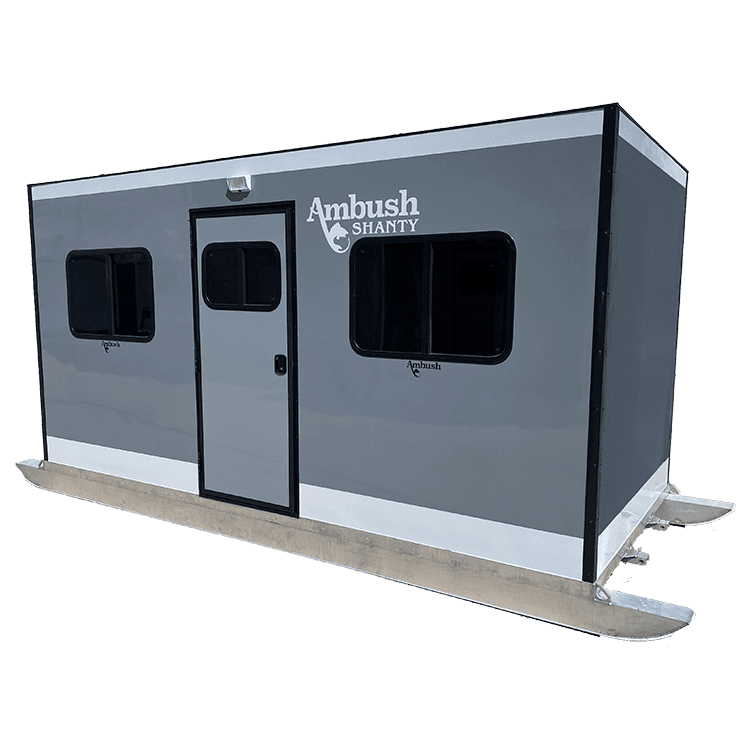 Easy towing and loading like a Slayer with the extra room like a Slammer, the Shanty has the best of both worlds. It's perfect for getting out there and making memories with friends and family.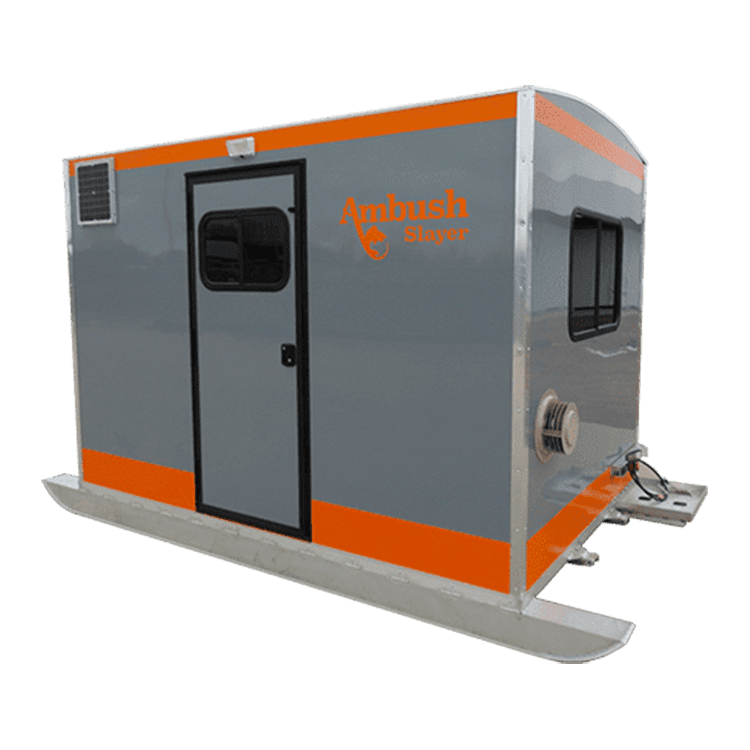 THE
SLAYER

SKID HOUSE SERIES
The original woodless skid house! This size is loaded with options and features to configure just the way you like to fish!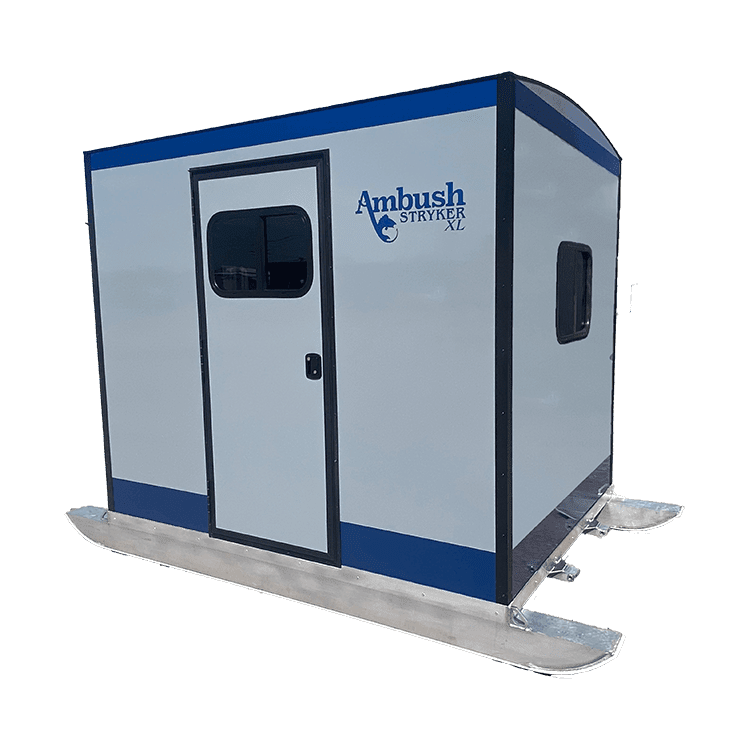 THE
STRYKER XL

SKID HOUSE
The Stryker XL is the perfect choice for anglers who want the freedom of a lightweight skid house with a little more comfort and elbow room.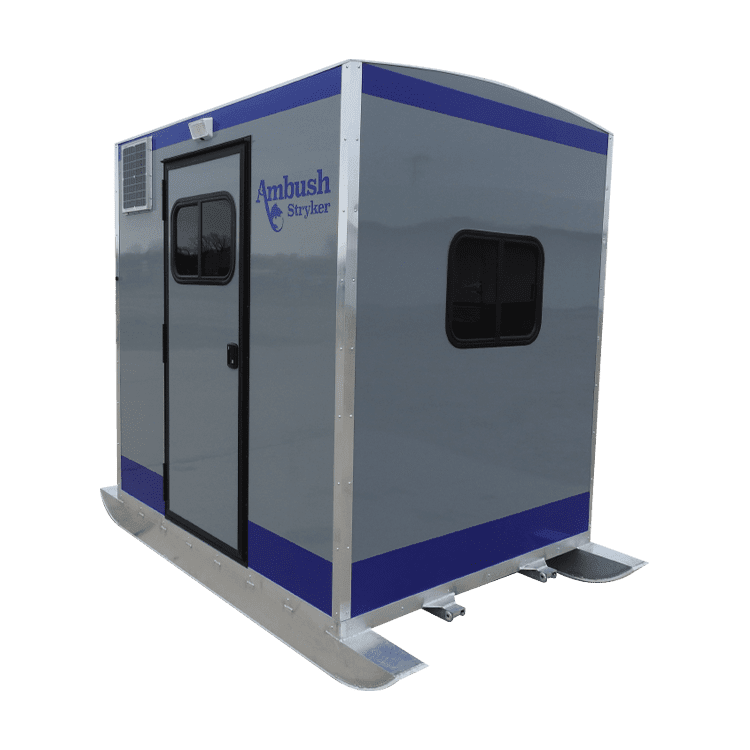 Mobility at its best! No fish is safe! With this lightweight and easy to tow skid house you can get to those hard to reach areas off the beaten path.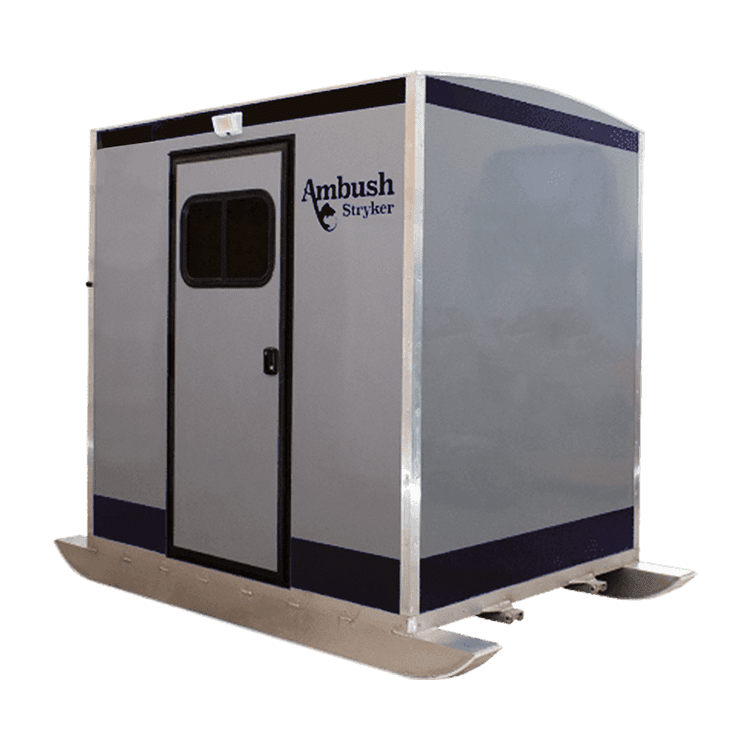 DARKHOUSE

SPEARHOUSE SERIES
Premier darkhouse options! Growing in popularity, we offer several spearing layouts with a dark interior to keep you concealed.

Premium Built-to-Last Skid Houses
The last skid house you ever need to buy. Unless you want another one.
Have you been searching for a premium skid house for those chilly ice fishing trips? Well, look no further! The Ambush team has worked hard to create the Slayer, the Stryker, and the Slammer, the most durable, comfortable skid houses on the market.
Our welded aluminum frame, skid design, and no-wood construction means rust, water leakage and rot are things of the past.  For a clean and unblemished appearance in mind, both houses feature a fiberglass interior and a gel coat exterior. So, it looks great inside and out! Plus, not only are our skid houses lighter and easier to move, you can safely be on the ice earlier in the season, and stay out longer.
Product Specifications
All aluminum frame is strong, lightweight, and won't rust or pull apart

Built-in aluminum skids are durable, lightweight and easy to transport

Seamless Durabond Panel® construction insulates and prevents leaks

Slip-resistant flooring increases safety on the ice

Fiberglass interior with plenty of room for gear and accessories

No wood to rot or get waterlogged

Gel coat exterior looks great and protects your finish season after season

Many skid house accessories are also available allowing you to completely customize your skid house
Get out on the ice sooner and fish longer in the season.  Remember to always stay safe and know the ice thickness 
Don't let bad weather keep you off the ice! Our insulated skid houses ensure that you can ice fish in comfort. Nothing can stop you when you invest in an ice fishing house from Ambush. So what are you waiting for?