What is the Best Ice Fishing Bait to Use While Ice Fishing?
Ice fishing can be hard and easy at the same time, it all depends on the type of bait you use. As you all know, when ice fishing, you must have something to lure the fish towards the hook.
Anglers have to choose between live bait and artificial bait for ice fishing. Natural (live) bait is something natural that fish eat, while artificial bait is a man-made lure resembling live bait. If you have challenges finding the best ice fishing bait to help you catch more fish, we have some tips. Curious whether live bait or artificial bait is better? check out this blog!
Live Fishing Bait – Waxworms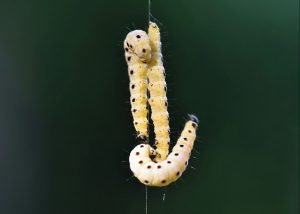 Every angler can agree that waxworms are must-haves when fishing in the ice.  A waxworm is a larval form of a bee moth and measures approximately one inch.
Wax warms are natural baits and hold up well in cold weather, making them excellent for ice fishing. They are mostly white, a feature that makes them more visible in the water.
When not in use, waxworms should be kept at room temperature to keep them alive for a longer period. If kept well, they can last for about a month or two. Although waxworms are not a natural meal for most fish, they cannot resist the lure.
In most cases, anglers using waxworms target panfish in the ice, but the bait also works on other cold-water species like trout. If you wish to use this bait on your next ice fishing trip, make sure to present it on a tiny jig head.
Artificial Fishing Bait – Jigging Raps
Jigging raps are artificial baits with a minnow profile construction and a balanced design. They are best applicable when targeting panfish and walleyes but also do the trick on other fish species like bass, pike, and perch.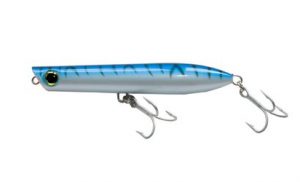 The jigging raps come in a variety of sizes and glow-like patterns to attract fish in the ice. This characteristic makes it the best fishing bait for ice fishing. When targeting panfish, go for small-sized jigging raps. For walleye, lake trout, or pike, a large-sized jigging rap will do the trick.
To attract the fish, lift the bait sharply to make the jigging rap zigzag. Experiment with as many colors as possible for the best results.
Conclusion
You can only catch more fish in the ice if you use the right bait. There are very many lures, natural and artificial; one can use when ice fishing. The goal is to find the best ice fishing bait to attract and catch more fish.
If you want to extend the fun when ice fishing, get a slayer skid house to help you move from one point to another effortlessly while catching more fish. The house enables you to stay on the ice longer, even with the extreme winter cold.